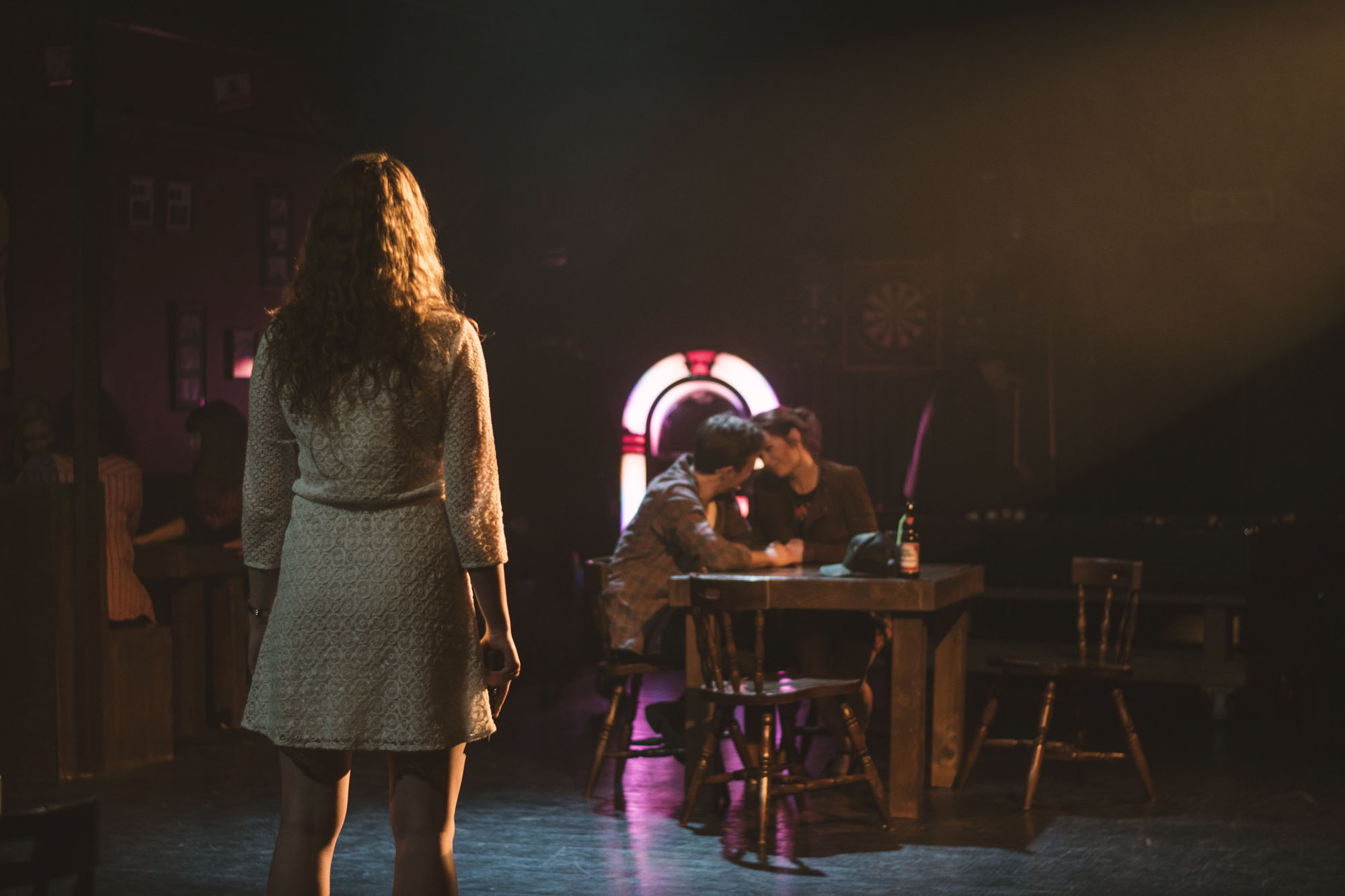 We are in a bar located in a southern American state, where the locals are hanging out. It's the kind of place where everybody knows everybody.
Everyone knows that Johnny and June have a red hot marriage. Everyone knows what happens when Jimmy's wife drinks too much tequila and everyone agrees that Earl is a creep who abuses his wife. Nobody knew that the bar was sold to Earl or that Earl would disappear without a trace as soon as Marianne suddenly came back to town. 
Life goes on until the police from Jackson County roll into our sleepy little town causing everyone to go into a bit of a panic. The roads are closed. Not even the local Sheriff knows what is going on.  We wait in the bar and listen to some of the possible things that might be happening.
Goodbye Earl is a New Jukebox Musical where we bring some of Country Musics known and lesser known characters to life and share their stories through songs in an energetic music and dance performance with 25 players and our house band. Goodbye Earl is performed in English.